About Us
SUPER SECRET BUNKER FULL OF EXPERIMENTS AND WEIRDNESS
August 19, 2019
Friends! It has been a long 2 1/2 years: Some experiments have exploded...some experiments have escaped...some experiments have gone on to live happy, tortured lives.
But the most important thing is that the experiments have continued! The lab has been successfully relocated to a super secret bunker in the middle of Salt Lake City, Utah. A Frankenstein has joined me, making things more horrible than ever! Excitement abounds.
We're getting close to unleashing the new weirdness upon the world. But for now I can reveal nothing. Please hold your breath and wring your hands in anticipation. We are almost ready.
Sleep with one eye open,
Dr. Craftenstein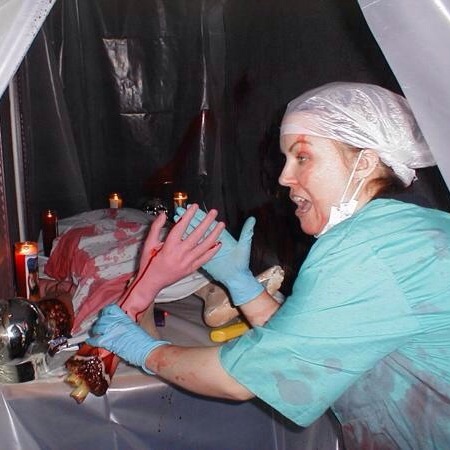 Here Lies the Dr. Craftenstein Blogspot
And E-Mail: drcraftenstein@gmail.com